Lida Groupyakavambwa muna 1993, senyanzvi yekugadzira uye mutengesi kunze kwenyika ine chekuita nedhizaini, kugadzira, kuisirwa uye kushambadzira kweinjiniya kuvaka.
Muna 2017, Lida Group yakapihwa Demonstration Base of Assembly Building muShandong Province.Mukuvaka patsva kweSichuan mushure meKudengenyeka kwe5.12, Lida Group yakarumbidzwa sebhizinesi repamusoro nekuda kwekubatsira kwayo kwakakura.
 
Zvigadzirwa zvikuru zveLida Group zvine huwandu hukuru hwemusasa wechibharo, Simbi yekugadzira zvivakwa, Imba yemidziyo, Prefab housenezvimwe zvivakwa zvakabatanidzwa.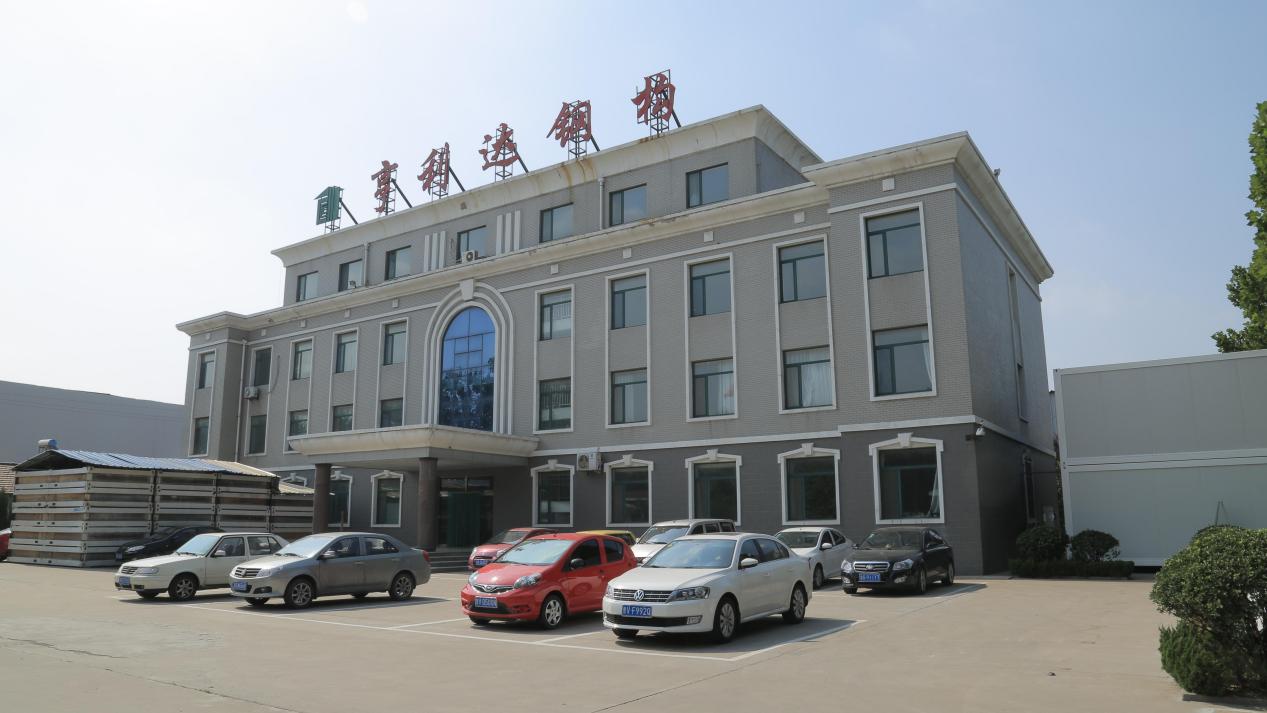 Ikozvino Lida Group ine masangano manomwe, ayo ari Weifang Henglida Steel structure Co., Ltd., Qingdao Lida Construction Facility Co., Ltd., Qingdao Zhongqi Lida Construction Co., Ltd., Shouguang Lida Prefab House Factory, USA Lida International Building System Co., Ltd, MF Development LLC neZambia Lida Investment Cooperation.
Kunze kwezvo, takaisa mahofisi akawanda ebazi mhiri kwemakungwa muSaudi Arabia, Qatar, Dubai, Kuwait, Russia, Malaysia, Sri Lanka, Maldives, Angola neChile.Lida Group ine yakazvimirira yekupinza uye kutumira kunze kodzero.Kusvika ikozvino, zvigadzirwa zvedu zvakatengeswa kunze kwenyika dzinopfuura 145 nematunhu.
Kuti uwane rumwe ruzivo nezve mudziyo imba kana prefab imba, ndapotatinya panotaura nesu.
Lida Group yakavambwa muna 1993, senyanzvi yekugadzira uye mutengesi kunze kwenyika iyo ine chekuita nedhizaini, kugadzira, kuisa uye kushambadzira kweinjiniya kuvaka.
Lida Group yakawana ISO9001, ISO14001, ISO45001, EU CE certification (EN1090) uye yakapfuura SGS, TUV uye BV kuongorora.Lida Boka rawana Chechipiri Kirasi Kufanirwa kweSimbi Chimiro Nyanzvi Yekuvaka Contracting uye General Contracting Qualification yeKuvaka Injiniya.
Lida Group nderimwe remakambani ane simba akabatanidzwa einjiniya ekuvaka muChina.Lida Group rave nhengo yemasangano akati wandei akadai seChina Steel Structure Association, China Council for the Promotion of International Trade neChina Building Metal Structure Association nezvimwe.
Lida Group yakazvipira kuvaka imwe-stop service platform yezvivakwa zvakabatanidzwa.Lida Boka rinogona kupa mhinduro-yekumira kune vatengi vekumba nevekunze mumatunhu mapfumbamwe, anosanganisira kuvakwa kwekambi, kuvaka maindasitiri, kuvaka kwevagari, kuvaka zvivakwa, kuburitswa kwevanhu, mabasa ekugadzirisa zvinhu, manejimendi ezvivakwa, zvekuvakisa uye zvekuvakisa zvekushandisa, hurongwa uye. dhizaini mabasa.
 
Lida Boka rakasarudzwa rakabatanidzwa musasa mutengesi weUnited Nations.Isu takagadzira kwenguva yakareba cooperative Strategic kudyidzana neChina Construction Group (CSCEC), China Railway Engineering Group (CREC), China Railway Construction Group (CRCC), China Communications Kuvaka Boka (CCCC), China Power Construction, Sinopec, CNOOC, MCC. Boka, Qingdao Construction Group, Italy Salini Group, UK Carillion Group uye Saudi Bin Laden Group.
Lida Boka rakabudirira kuvaka akawanda emapurojekiti makuru kana epakati mudzimba nekumhiri kwemakungwa, senge Wenchuan Disaster Relief Reconstruction Project muna 2008, The 2008 Olympic Games Sailing Center Command Center Project, The 2014 Qingdao World Horticultural Exposition Facilities Construction Project, The Qingdao Jiaodong Airport. Integrated Office uye Accommodation Project, The Beijing No.1129 Army Command Center Project, uye The United Nations Integrated Camp Projects (South Sudan, Mali, Sri Lanka, nezvimwewo), Malaysia Cameron Hydropower Station Camp Project, Saudi KING SAUD University City Project etc. .